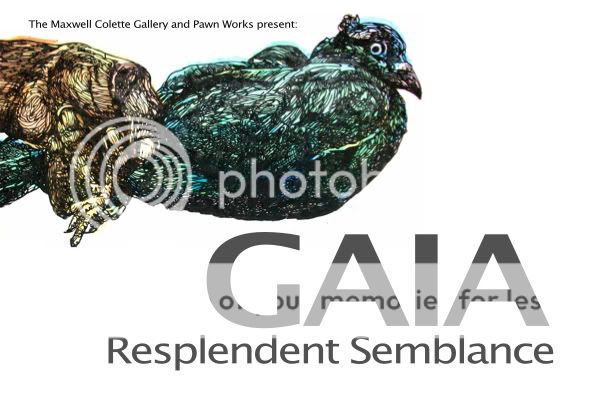 Baltimore and NYC street artist,
Gaia
, is currently in Chicago. With three exhibitions opening tonight and next weekend, as well as many new wheatpaste pieces up in the city, Chicagoans will definitely have a nice exposure to his work.
The shows kick off with a sneak preview of his work tonight at
Pawn Works
. There will be a show titled, Resplendent Semblance, opening next week at
Maxwell Colette Gallery
as well as a Loop Pop-Up Gallery appearance at State and Adams in downtown Chicago.
The show at Maxwell Colette will open next Friday, March 25th, 2011. I'll post more on that in a few days. In the meantime check out these pictures
of Gaia's recent wheatpastes in Chicago by
Billy Craven
. There are many more posted on
his Flickr page
.