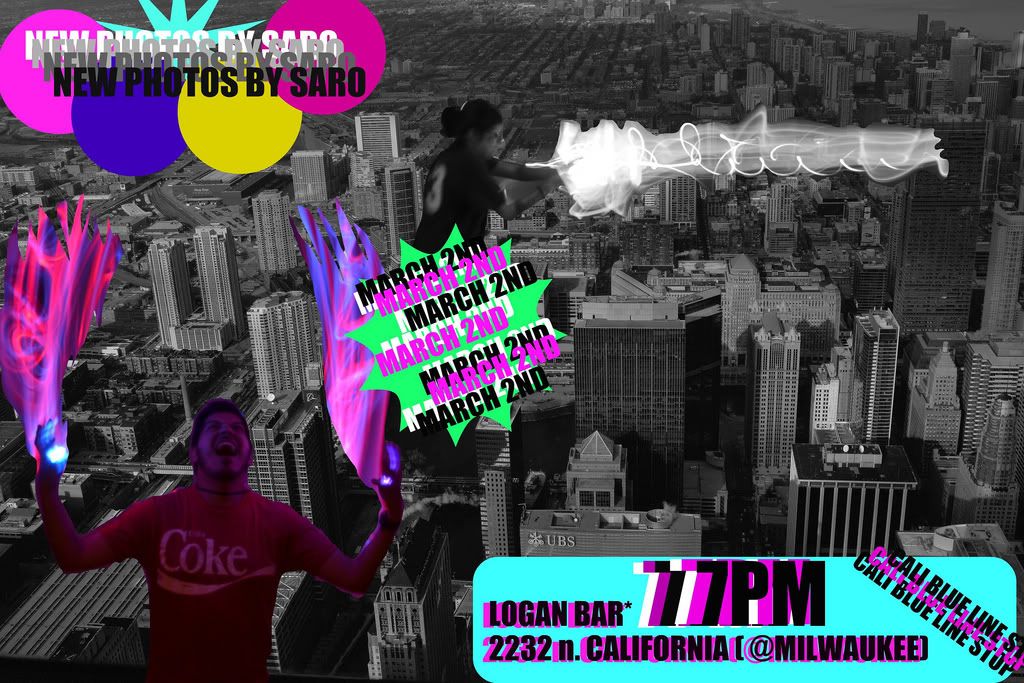 Chicago street artist, SARO, has a show of new work and photography opening tomorrow night Wednesday at Logan Bar & Grill in Chicago. Featuring images playing with lights and long exposures, this will be a great opportunity to see another side of SARO's artistic output.
Art by SARO
at
Logan Bar & Grill
2232 N California (next to the California CTA Blue Line station)
Chicago, IL
Opening reception: Wednesday, March 2, 2011
7 pm to midnight
The show will be up through the end of March.