New Ancient Structures
is opening tomorrow, Friday, January 9th at Philadelphia's
Space 1026
.
AJ Fosik
hails from Philadelphia and makes fantastic animal sculptures that look like they were made for a hallucinogenic forest.
San Francisco's
Andrew Schoultz
creates obsessively detailed drawings and paintings depicting natural disasters as well as signs of human conflict in medieval looking settings.
The picture at the bottom is a sneak preview of Andrew's contribution from Space 1026's site.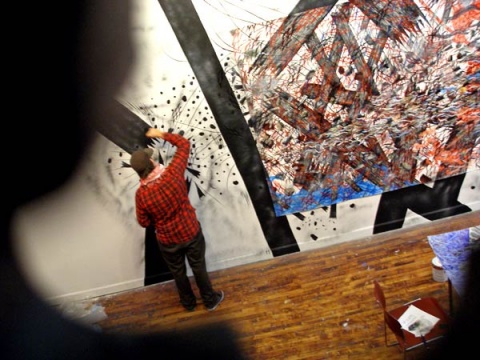 New Ancient Structures
AJ Fosik and Andrew Schoultz
January 9th-30th, 2009.
Opening Reception: January 9th, 7-10pm
Space 1026
1026 Arch St
Philadelphia, PA