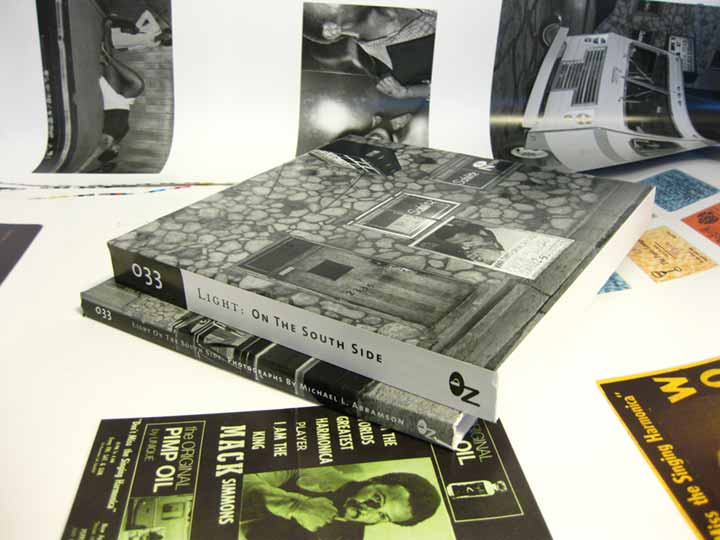 I've been meaning to write about this book since I first saw it at Quimby's several months ago. In the mid-70's, photographer Michael Abramson explored and documented black nightclubs on Chicago's South side. As a young, white IIT student newly arrived in Chicago and living in Evanston, Michael enthusiasticaly photographed patrons of various blues clubs and other predominantly black venues.
Fast forward to the present and Chicago's Numero Group, a music reissue record label, has published a large, hardcover book of his black and white photographs. The images are beautiful and full of life. The book is packaged with a 2 LP set of music you would've heard on the jukebox in those clubs during the period these pictures were taken including the great, "Is It Because I'm Black?" by Syl Johnson...
Here's a promo video for the book produced by Numero Group with another song from the album as the soundtrack...
And here's a selection of photographs by Abramson from this series...
The book and record set has received a lot of attention in the past few months including this
interview on Chicago Public Radio
, this
article in the Chicago Sun-Times
, a selection of
more images in Vice Magazine
, and an article in this week's Chicago Reader, which details how one of Abramson's photographs led to the telling of the amazing story of Helen Wooten and the circumstances behind the picture he took of her.
Although she looks fine in the picture above (she's sitting on the right side) she had just been shot 3 days before and was at the club that Valentine's night because she had invested $8,000 in that evening's show. You can read her story
here
.
Light: On the South Side is available at
Quimby's
, among other places, and through the
Numero Group's site
. The book also contains several pages of really interesting ephemera like fliers and club membership cards from the clubs Abramson photographed at.